Curing System
Vertical curing system | In-line, Continuous Cure, Vertical save place Curing Oven
HB Automation HCZ 250 In-line, Continuous Cure, Vertical Format Mini Curing Oven
Increase productivity, improve quality, reduce costs... with vertical format curing solutions from HB Automation.
In-line, vertical automation of the epoxy cure process produces immediate, significant benefits in three areas:
In-line automation increases productivity by eliminating the labor needed to load and unload batch ovens.
It improves process consistency, and therefore quality, by reducing the time and temperature variations caused by the frequent opening of batch oven doors.
And, as floor allocation costs rise on all factory floors... and particularly in clean rooms... a vertical format oven requires as little as six feet of floorspace for cure cycles as long as four hours.
Lift your process to new heights in productivity... with in-line, continuous cure, vertical format ovens from HB Automation
Not upload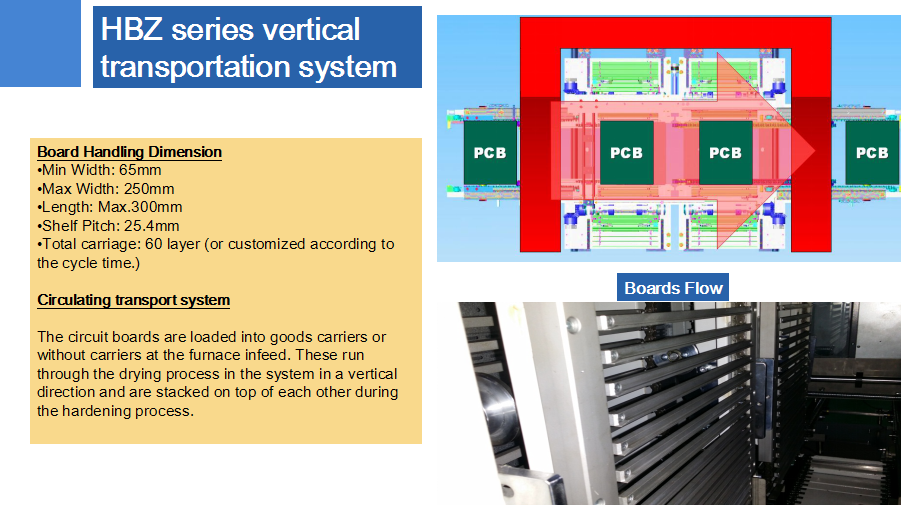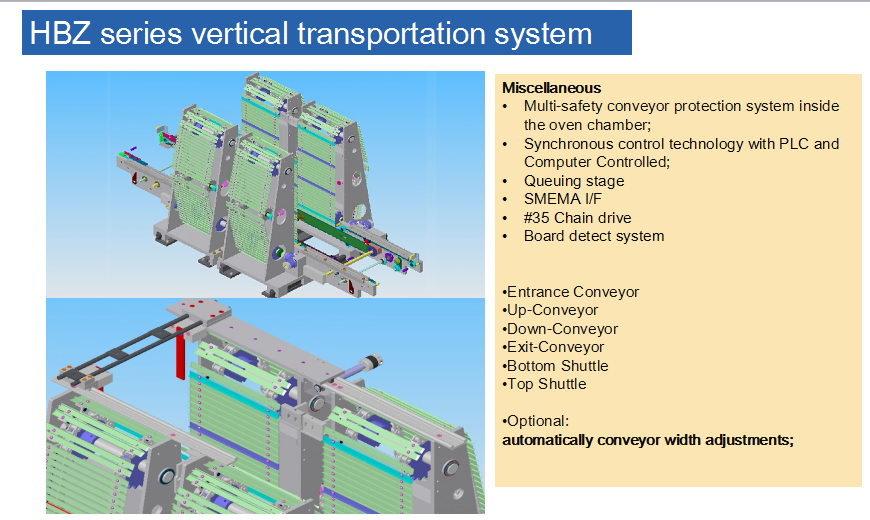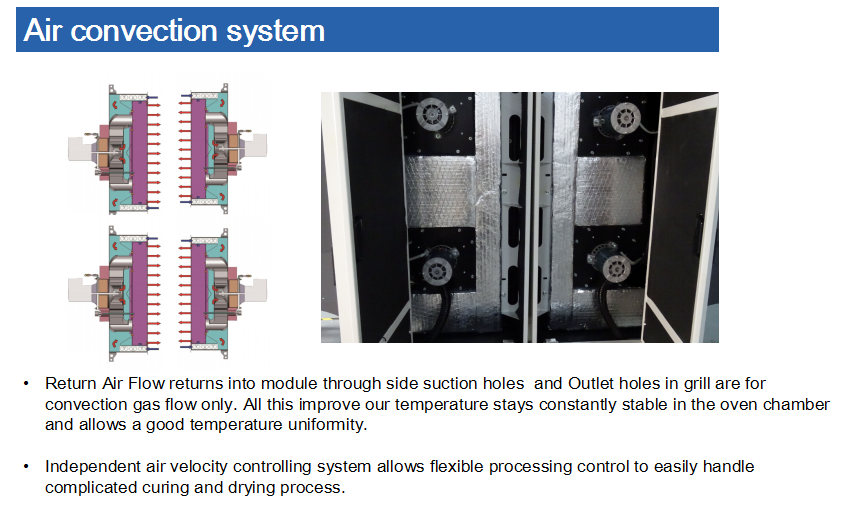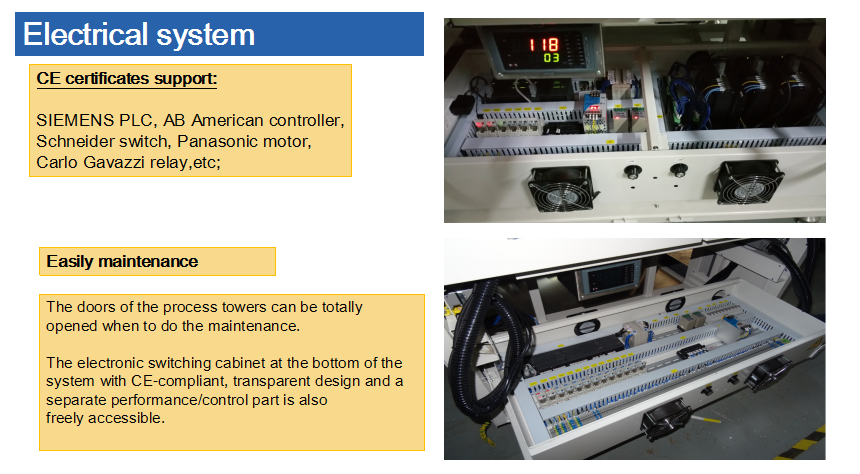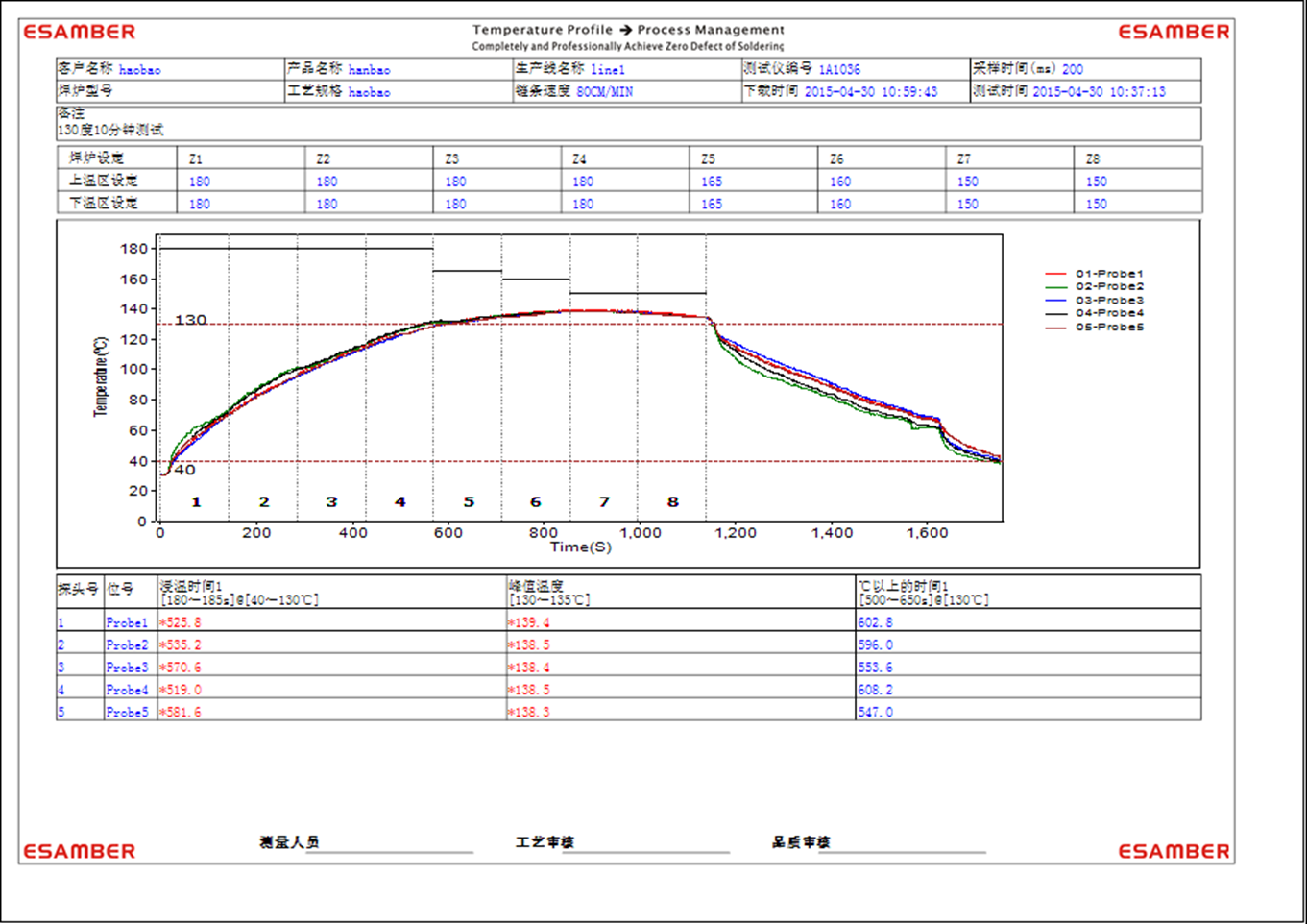 1.Manpower saving
The in-line automatic PCB conveyor inlet and output funtions completely aovids the PCB handling by manual operation.
2.Improving the curing quality
No manual operations to impact the curing temperature and achieve a hight quality consistency in the products.
3.Saving the floor space significantly
Under the same production conditions,the floor space will be decreased several or more than ten times.Compared to the horizontal curing lines.All this will be helpful to take most advantage of the plant usage.
4.Improving temperature uniformity
Aadpt the special layout design of the heating modular to make the thermal compensation response in time and achieve an improved uniformity.