NEPCON South China 2017 Shenzhen August 29-31.
Welcome to the booth of HB AUTOMATION EQUIPMENT CO.,LTD.We are waiting for your coming in Shenzhen Convention and Exhibition Center hall 1 No.1P20 Shenzhen China.
About NEPCON South China 2017
The 23rd NEPCON South China 2017 will be held in Shenzhen Convention and Exhibition Center China from August 29th to August 31st.
This exhibition will be held in conjunction with the 23rd NEPCON South China.These events will show the industry's most issues in electronics packing/manufacturing,Industry/Technology pattern,Business focus,New Technologies,Practical skill development,and Lead-free & reliability.
Our company will take part in the exhibition and show some new lead-free Nitrogen reflow oven,lead-free Nitrogen lead-free wave soldering,selective soldering and SMT peripheral equipment.Will you come to the exhibition?I am waiting for your coming!
Our booth is in the following picture.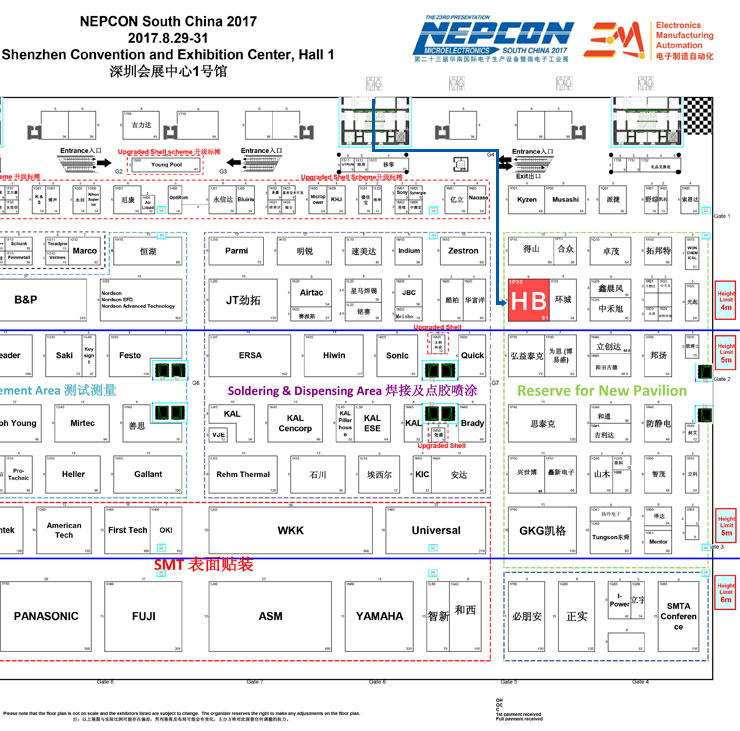 HB AUTOMATION EQUIPMENT CO.,LTD
(Overseas Marketing Manager)
Mobile:+86 18665326676
Email:allen@sz-hb.net
Web:www.smt-hb.com